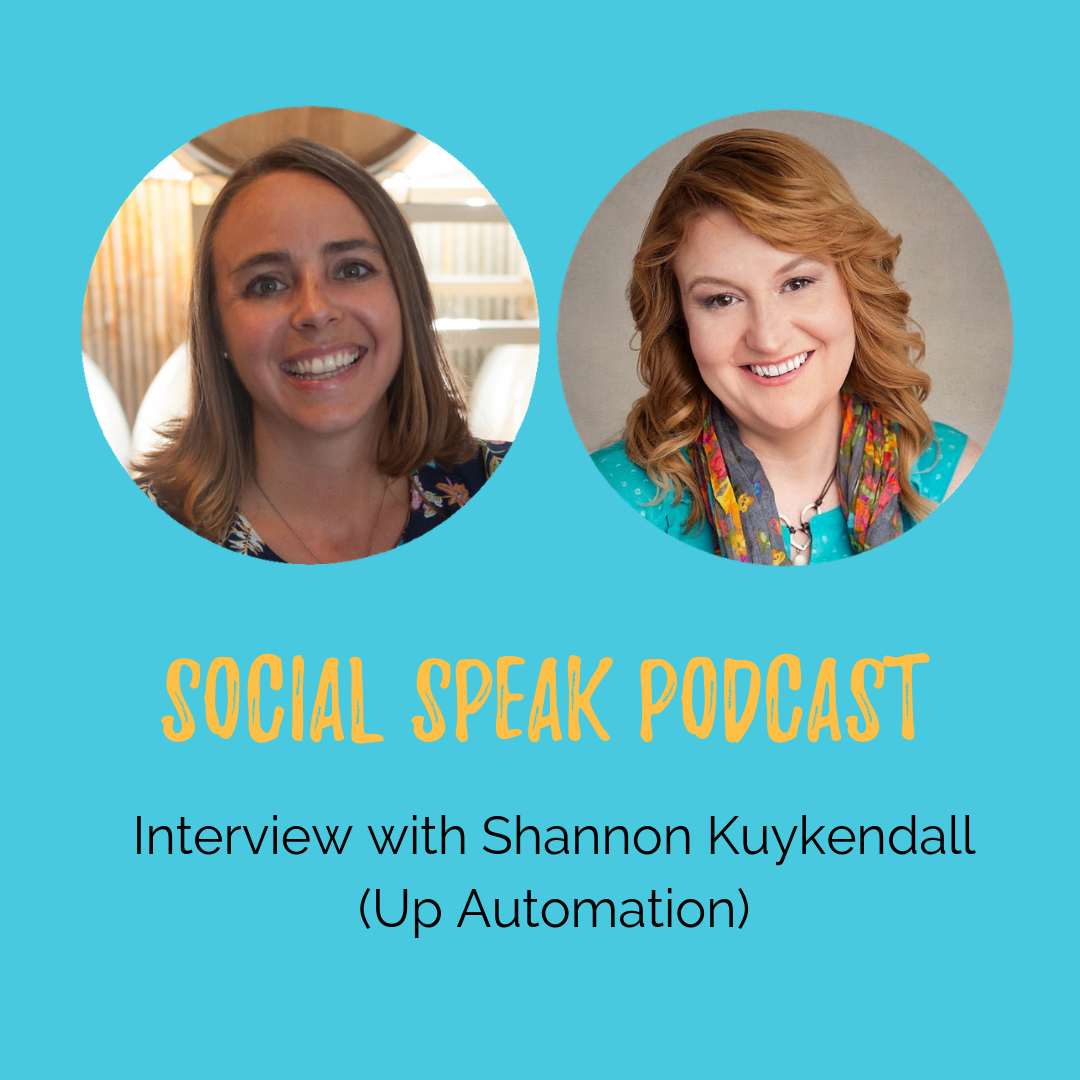 Shannon Kuykendall (Kirk-ken-doll) is a Digital Marketer Certified Partner and the Founder of Up Automation, Linkedin Lead Generation Services. She started Up Automation in 2015 after working in the Coaching and Personal Development industry as a Technical Virtual Assistant at Creative VA Services for 12 years.
As an agency owner, Shannon struggled to get new clients in the door. She tried building a lead gen funnel, Facebook Ads, SEO, Content Marketing; you name it. Then someone told her about using LinkedIn for lead generation. They said, "that 80% of all B2B prospects are on LinkedIn". So she put her focus there, and her results have been tremendous. Once Shannon got the formula down, she decided to stop offering implementation and concentrate on helping other digital marketing agencies fill their calendars with their ideal prospects using LinkedIn.
In this interview, Amber and Shannon spoke about:
How businesses can utilize LinkedIn for lead generation
Current trends in digital marketing in 2019
The Before and After Grid as you create content that brings people in
How do identify your potential client's pain points to be able to gear your messaging around them
Why your business needs a strong LinkedIn presence
The top 3 things that a business owner should be doing online to see a return from their digital marketing efforts
It was such a pleasure interviewing Shannon on our Podcast. Shannon is very knowledgeable about LinkedIn and how business owners can use it to it's fullest potential to help grow their businesses
The 3 biggest takeaways for me were:
The before and after grid - how to identify your target markets pain points
LinkedIn is really about building relationships and asking questions. Your target marketing wants to know what's in it for them when you give them time to talk about themselves and share their story.
The key components you need to have in your profile that will attract your target audience
LinkedIn is a great platform for B2B and it is very important to be consistent with your strategy and one bonus tip Shannon shared was about the LinkedIn Sales Navigator, how to be able to use this LinkedIn tool to get in front of your audience!