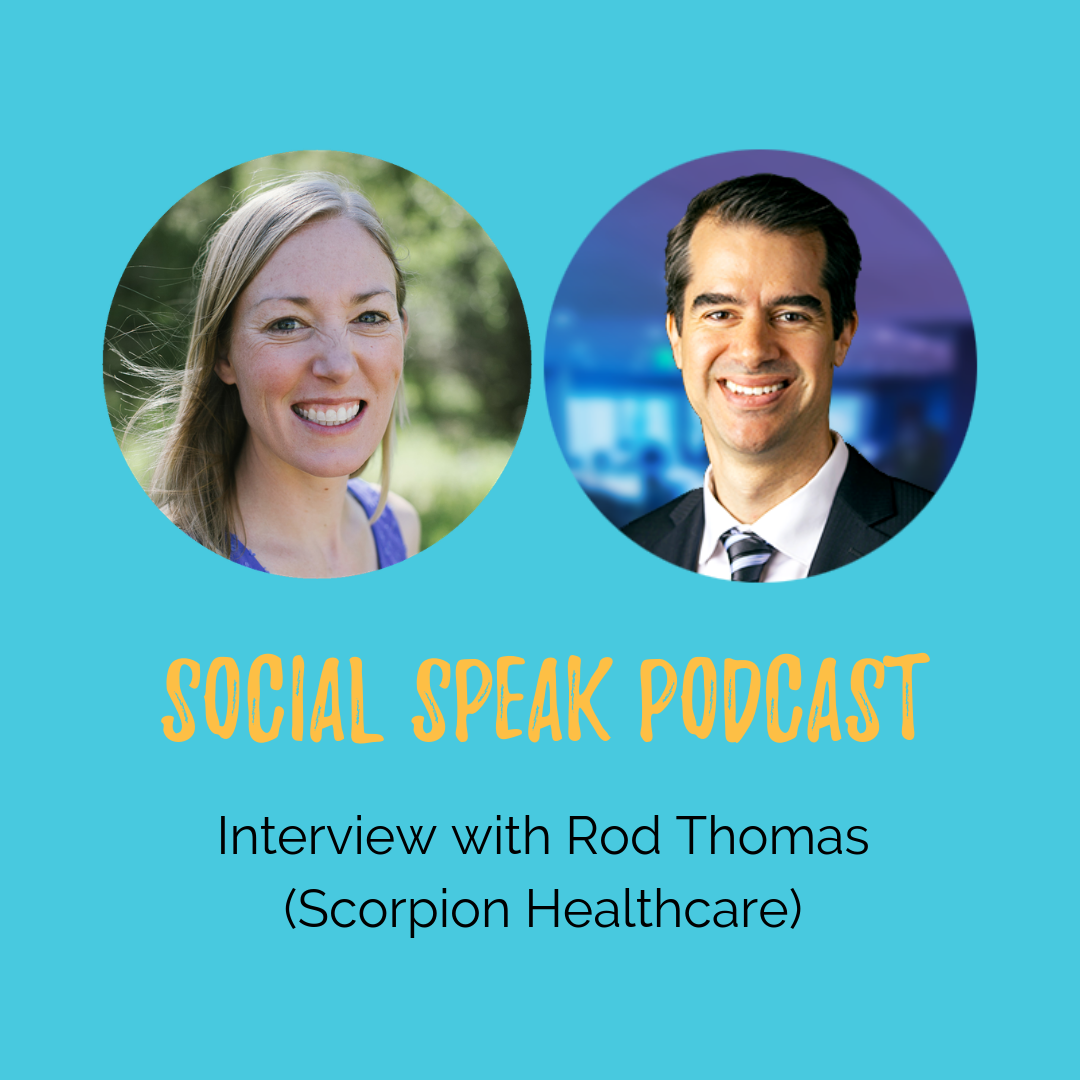 This week I had the pleasure of interviewing Rod Thomas is a Director of Regional Sales for Scorpion Healthcare, an award-winning digital marketing partner that has helped more than 250 hospitals and healthcare providers improve their digital presence and achieve their business goals.
Rod has consulted on digital strategy for healthcare organizations of varying sizes and services – including individual provider practices, private orthopedic groups, addiction treatment centers, small rural hospitals and major health systems. He is a graduate of Northwestern University and lives in the Chicago area with his wife and two amazing children.
In this interview with Rod, we focused on tracking marketing efforts, sticking to a digital strategy, and making sure your business goals, and patient empathy, stay at the forefront of digital marketing efforts for the healthcare industry. We covered:
- How Inbound Marketing, Web design, and traditional marketing work for healthcare brands.
- Current trends or wellness practices with digital marketing in 2019.
- Why you shouldn't just track Cost Per Click and Impressions with your digital marketing campaigns.
- The top 3 things that a healthcare center should be doing online to see a return from their SEM efforts.
- The top strategy that should be followed, but often marketing teams get wrong.
Learn more about how to use Digital Marketing for your Healthcare center: 
Biggest Takeaway from Podcast
One of the biggest takeaways I have from today's podcast is the role that empathy has in your digital marketing. It is so important to be empathetic and everything that you do online, you need to connect with a customer, with a client, with a patient who is going through a difficult health choice.
Now, maybe the health choice seeing simple for you, potentially, you're a dentist, and somebody needs to come in for a routine cleaning. This could be somebody who is absolutely terrified and has had negative experiences with every dentist that they've worked with up until stepping in your door and sitting down in your seat.
So you need to understand as we've talked about in multiple episodes that customer journey.
What is their patient journey as they're going from recognizing that they might have a problem to finding a solution, to actually calling up and scheduling appointments, and how can we be empathetic to them in their situation, every step of the way?
Yes, the main goal of digital marketing and online marketing is to increase your bottom line revenue, but in order to do that, you need to make sure that your story and your marketing and messaging is empathetic to the customers who are out there.
Click here to learn more about Scorpion Healthcare