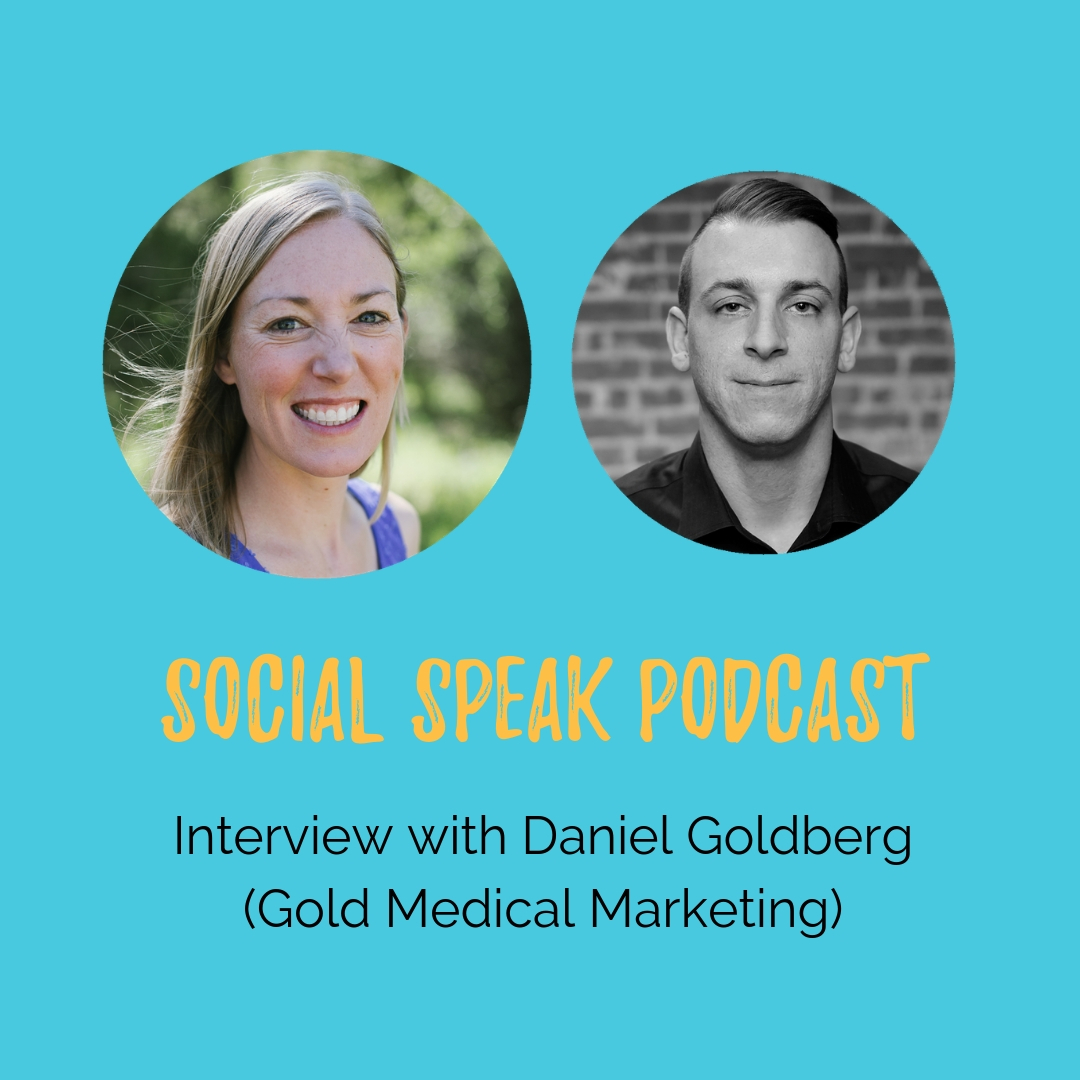 In this week's podcast, I had the honor of interviewing Daniel Goldberg, Founder and CEO of Gold Medical Marketing.
Daniel Goldberg is widely regarded as a pioneer in Medical Marketing and Public Relations and was an integral part of the transition to Direct to Patient Marketing. Daniel's unique knowledge of the business of healthcare and patient behaviors allow him to create marketing and public relations campaigns that reach specifically targeted audiences that maximize ROI. His ability to identify markets for potential patients allows GMM's clients to penetrate new audiences and increase patient volume exponentially. Daniel has also lectured both nationally and internationally on the topic of Medical Marketing at some of the most esteemed medical conferences.
Daniel founded Gold Medical Marketing in 2012 after serving as the Director of Marketing and Business Development in a private orthopedic / spine practice and ASC. In the process, GMM has grown to be one of the most successful medical marketing firms and represents medical practices across the country.
In this interview with CEO and founder, Daniel Goldberg, we focused on web design, brand awareness initiatives, and transactional marketing efforts for the Orthopeadic, Spine or Neurosurgery Practice. We covered:
How Inbound Marketing, Web design, and traditional marketing work for orthopedic brands.
Current trends or wellness practices with digital marketing in 2019.
Why you should create a Quarterly marketing budget for your health center rather than an annual budget.
The top 3 things that a wellness center should be doing online to see a return from their SEM efforts.
The top strategy that should be followed, but often marketing teams get wrong.
Learn more about how to use Digital Marketing for your Healthcare center.
I had a couple of great takeaways from this health care marketing interview and I'm sure that you will as well for your own medical practice.
First and foremost, it is ever important to make sure your team understands the goals of the marketing programs that you are running.
Are your campaigns geared towards one time transactions and getting somebody in the door the first time they search for a specialty?
Are they built around branding and brand recognition?
Once this is clearly defined, you can have a greater understanding how each campaign actually affects your customer acquisition cost and patient growth.
The next takeaway is to take the steps towards better understanding your patient journey.
It's not just what happens online, but also their experience within your office. For example, if a prospect sees language online that grows enough confidence in your expertise to give your practice a call, is the front desk knowledgeable about the services that you offer?
Can they answer simple questions about the process, the physician, and generally show they place the patient first?
Are you making a good first impression with your website, with your social media, with that first phone call?
And then lastly, and I think that this is the most important, is thinking about your marketing budget, not as an annual budget, but rather on a quarterly basis.
If a campaign is working well for bringing clients in the door and yields a positive ROI from digital marketing for your practice, you do your practice a disservice if the budget for that campaign can't be scaled over time. Conversely, if you are testing a new marketing campaign with A/B testing and optimization, you can't decide after a week that the campaign is a failure. Work the systems, work the processes, and, if after 90 days you still aren't seeing a return, find another avenue to reallocate and test your health center marketing budget.
Rather than thinking about your marketing budget as an annual budget, we recommend putting it into three-month increments and doing a quarterly assessment of how your campaigns have either allowed you to reach your marketing goals or where they leave room for improvement.
Please be sure to subscribe to the Social Speak Podcast for more interviews with experts in digital marketing for health and wellness businesses. To learn more about Gold Medical Marketing visit: GoldMedicalMarketing.com