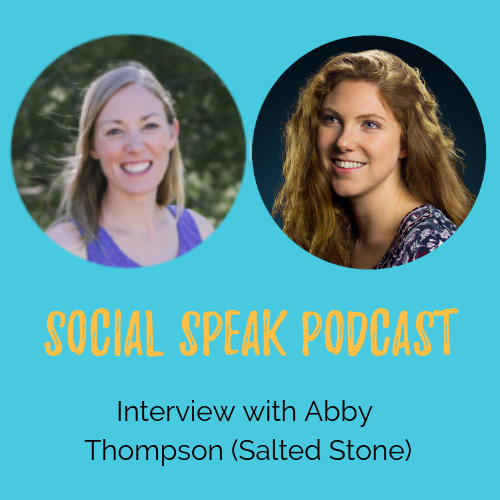 Abby Thompson is the Director of Marketing at Salted Stone, a global agency with an award-winning team of humans and office dogs, where she spends her days spearheading lead generation and strategic initiatives. Abby is a Boston native with a passion for mission-driven business development, branding, and technology. 
In this episode, Abby provides insight into:
Current trends she is seeing for wellness practices with inbound marketing in 2019.
Tactics that were expected to perform well or had a lot of hype, but failed to take hold in 2018.
The top 3 things that a wellness center should be doing online to see a return from their digital marketing efforts.
What is the top strategy that should be followed, but often marketing teams get it wrong.
Inbound strategies Salted Stone is currently testing that you don't think many other agencies are implementing for their clients.
Please subscribe to Social Speak Podcast for more interviews with experts in digital marketing for the health and wellness industry.