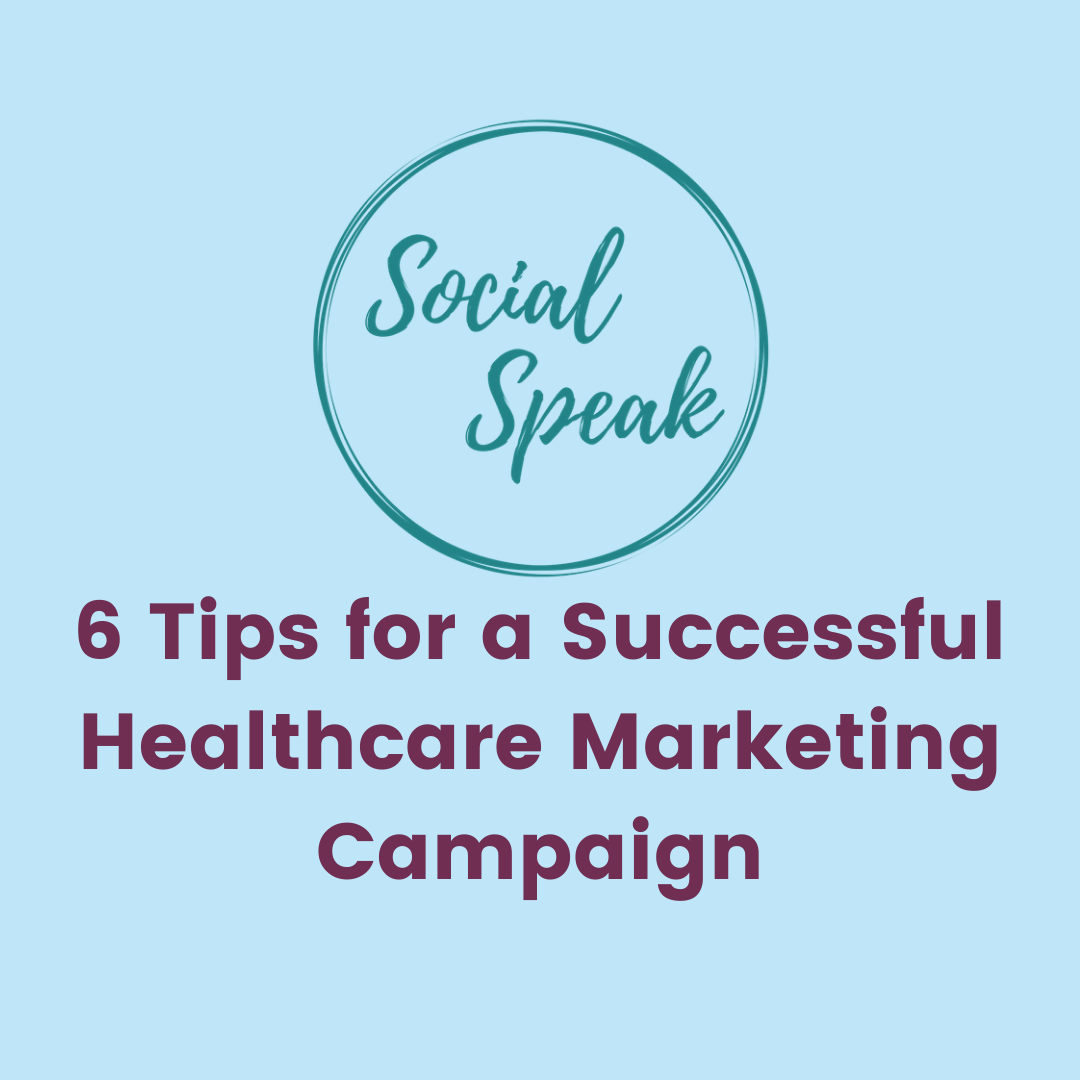 Digital marketing is becoming the new wave of healthcare marketing. With the growing competition in the healthcare industry, it is important to stay on top of digital marketing and keep your organization at the forefront of change.
Today, the competition is getting tougher and patients are getting smarter. Many of them even turn to Google for quick answers to health-related concerns. If you want to get more customers to your door, then you need to get in front of your audience and have a solid online presence. Otherwise, someone else will. This is why it's important to have a healthcare marketing plan — so you can reach potential and existing patients at the best time.
Ever wonder what it takes to create a successful healthcare marketing campaign?
We listed down some tips that you can incorporate into your marketing plan right away. 
Visit https://socialspeaknetwork.com/6-tips-for-a-successful-healthcare-marketing-campaign/ for the complete blog and transcript.